So far, 2021 has been a great year for the gaming world, with loads of exciting new releases already available to play and many more big titles set to hit the screens later this year. Below is a list of some of the best releases from the year so far.
Resident Evil: Village
The newest instalment in the Resident Evil franchise is set three years after Resident Evil 7. It follows the story of Ethan as he searches a snowy village inhabited by all manner of creatures to find his kidnapped daughter.
Taking after its prequel, the game is a first-person shooter, but as opposed to its predecessor, the game adds emphasis to more action-based gameplay while maintaining its classic horror-survival theme.
Dungeons & Dragons: Dark Alliance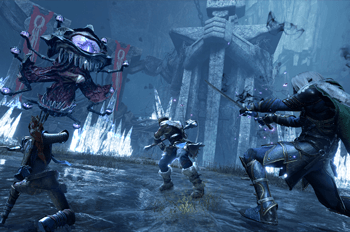 Dark Alliance is an RPG published by Wizards of the Coast and developed by Tuque. Based on the D&D tabletop role-play game, Dark Alliance takes place in the Icewind Dale region of Faerun within the forgotten realms timeline.
You have the option of playing as any of the 4 main characters: Drizzt Do'Urden, Catti-Brie, Bruenor Battlehammer and Wulfgar, as you journey through the game and encounter various iconic D&D creatures from giants to goblins. The game received mixed reviews from critics upon its release in June of this year.
Ride 4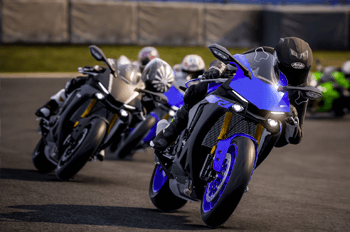 Ride 4 is the latest instalment in the Ride series, yet again letting you loose on the track with some of the worlds most powerful bikes.
The game prides itself in its extreme realism in the superbike racing world, letting you modify and customize everything from your riders' outfits to your bikes. Ride 4 is a fast-paced detailed game perfectly suited to any bike enthusiast or speed junky.
Hood: Outlaws and Legends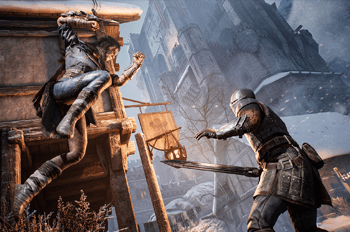 Released in May, Hood received mixed reviews for its in-depth tactical gameplay.
The game is loosely based on the well-known legend of Robin Hood and requires the players to band together and work as a tight-knit team to infiltrate a vault belonging to 'The State' and steal a treasure hidden inside.
The game is engineered to use a combination of different characters abilities essential to achieving the end goal.
Outriders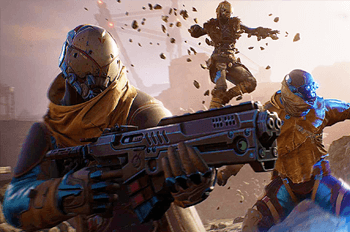 Upon its release in April, Outriders received mixed reviews, getting high reviews for its captivating gameplay, great visuals and customization options but slightly poorer reviews on the story and character front.
Outriders is set in an apocalyptic future where humanity has been forced to leave earth and seek refuge on a planet nestled in amongst the stars. This new world brings new life but at a great cost, as with it come many challenges.
Mass Effect Legendary Editions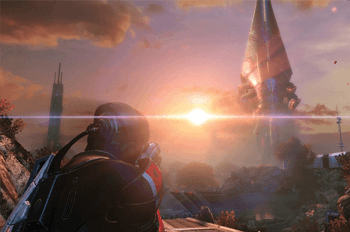 This astonishing remastered collection features all three of the Mass Effect instalments and nearly all the DLC that was available of the original games.
After receiving a full makeover, all of the games now have improved graphics, game mechanics, and they all now run on in a higher resolution and higher frame rate. Keeping the iconic gaming changing choices and gripping story, Mass Effect Legendary Edition is a must-buy for any sci-fi or RPG fan.
Hitman 3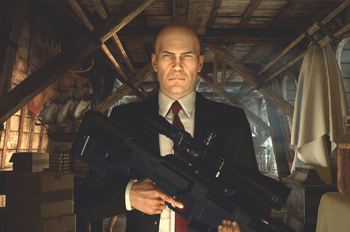 Hitman 3 is the eighth main instalment in the Hitman series and the third and final edition of the 'World of Assassination' trilogy.
With the new edition comes the removal of multiplayer and a spruce up of the core game mechanics and a whole range of new locations and characters. The game is full of routes and shortcuts to achieving your goal, giving you free rein over how you carry out your assassination.
Werewolf: The Apocalypse – Earthblood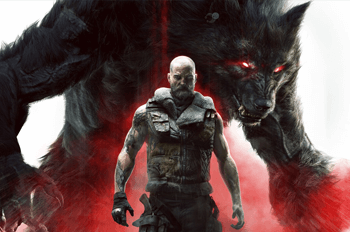 Developed by French video game developer Cyanide and released in February of this year, Werewolf: The Apocalypse – Earthblood is based on the tabletop role play game of the same name and follows the story of the eco-terrorist werewolf, Cahal as he endeavours to bring about the end of the 'Pentex Corporation' and the pollution that it is causing.
The game allows you to shift between three forms: wolf, human and werewolf, at will. With each form having its own traits and mechanics, the gameplay has many diversity and variations.
Subnautica: Below Zero
Sequel to the original Subnautica, Subnautica: Below Zero was introduced as early access in January 2019 and fully released on the 14th of May.
Like its predecessor Subnautica: Below Zero takes place underwater for the majority, but unlike its predecessor, it has a vast area of land to be explored and plenty of locations to find and constructions to build both in and out of the water.
With several new mechanics in play, like the ability to suffer hyperthermia if exposed to harsh weather for too long this new game is packed full of surprises in the form of weird creatures and endless expanses of explorable terrain and a gripping story.
Chivalry II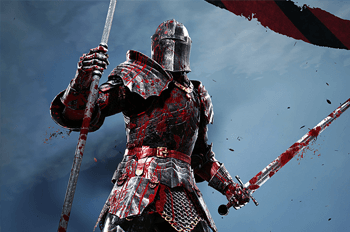 The ultimate medieval hack and slash game is back, and it means business. Chivalry 2 is a multiplayer, team-based combat game that pitches 2 teams against each other in either all warfare in team deathmatch or team objective. One team must break into the opposing team's castle, hunt down their king, and eliminate him. After having predominately good reviews on its release in June of this year, Chivalry 2 is one to watch out for.
So, they are our top picks for 2021 game releases so far. Let us know what would be on your list of the best games of 2021. Just drop us a comment on Facebook or Twitter.