Let's be honest. It doesn't matter what age you are; when you look at a LEGO set, you can't help but wonder what it would be like to complete it.
Nothing beats making a LEGO set, admiring it and then tumbling it down and putting it into that famous 'LEGO box' that housed all sorts of bits and pieces.
LEGO has stood the test of time, and there are some genuinely breathtaking sets out there; we're going to run through five of the rarest sets and tell you how much they're worth.
1. Antonio's Pizza-Rama (2012)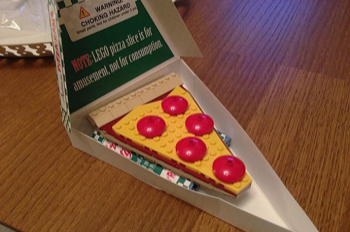 The first on the list of rarest LEGO sets is… a slice of pizza! Not your traditional LEGO set, but one that has a history that makes it one of the rarest sets ever.
Designed to appear in an actual pizza box, the pizza slice was a promotion for Teenage Mutant Ninja Turtles at New York Comic Con in 2012, and we know how much they love pizza.
Many collectors say they've been searching for this set for years, and the last one was spotted on eBay for $4000, but there has been no sight of this set ever since.
2. Piper Airplane Inside TourExclusive Edition (2012)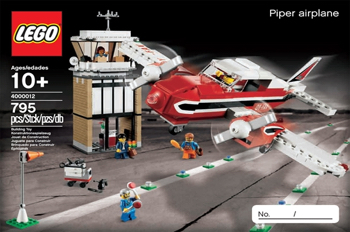 Only 53 copies of this set were made, and they were only available to Inside Tour attendees – a tour of LEGO HQ.
No stores sell this set, and the last one that was seen up for sale was valued at $4,500, a considerable amount!
However, there is some meaning behind this set – it was the first plane that LEGO bought, and the pilot helped design the set to get it as close to the original model as possible.
3. Statue Of Liberty (2000)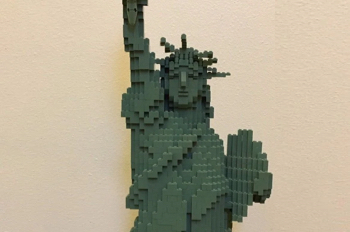 The Statue of Liberty set is huge! Standing at three feet tall, it would take some serious patience to build this beast, although it's nowhere near the actual thing.
While we can't find any prices for this on the internet at present, it's valued at $5,000. You can buy smaller sets online, which are bout £80.
4. Han Solo On His Tauntaun (2011)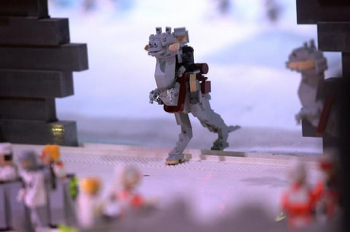 This set was another exclusive designed for people with Ambassador passes at Legoland, so it's a rare set indeed.
The set is small and contains a Hans Solo figure riding a Tauntaun. While there aren't any new sets available, you may be lucky enough to find one in a preowned store if you do a world tour! Plus, it'll set you back around $7000.
5. The Ultimate Collector's Millennium Falcon (2007)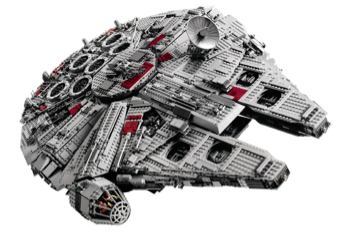 When it comes to rare LEGO sets, nothing trumps the Collector's Millenium Falcon. When the set was released in 2007, it was the most expensive set ever released, and you can expect to pay nothing less than $6000 for a new one.
The highest price the set has sold for is around $10,000, so it gets pretty expensive! It's a massive 2,000 pieces, so it'd take a while to build, but boy, would it be worth it.
Sell your LEGO with We Buy Games
All you need to do is empty your LEGO into a plastic bag, weigh your LEGO using household scales, choose the closest weight on our list and send us your LEGO. It's easy!