Skylanders is a game that allows you to bring your figures to life. By using your portal, you can transport your favourite Skylanders right into the action of the Skylanders video game! Once you have your portal, you can start collecting as many characters as you want; if you want a good mix of the different elements that are cool or if you aim to commit to one element like fire or magic, then great!
New Skylanders are being released all the time, meaning there are loads of different figurines in circulation but with many different collectable figurine ranges; some have the potential to become rare and sort after by the more avid collectors. In our list below are just some of the Skylanders that gained a reputation as being the most elusive and difficult to obtain.
1. E3 2011 Spyro, Gill Grunt and Trigger Happy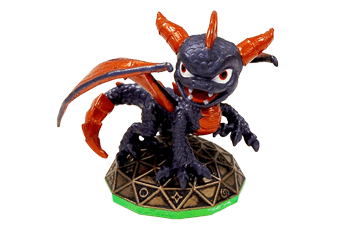 As with many E3 exclusive, these three figures are some of the hardest to track down.
Spyro, Gill Grunt and Trigger Happy were given to guests at E3 2011, and over time they have become more greatly sort after.
Be warned, though, if you manage to track down any of these figures, be prepared to fork out for them.
2. Chrome Spyro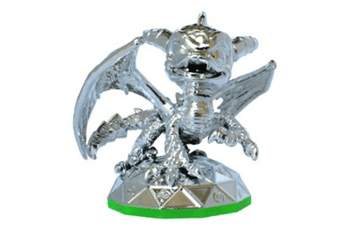 The legend of Spyro precedes itself, a well-known and well-loved character brought to life.
This recognisable purple dragon has seen many platforms, from video games to tv adverts.
Few things can make the Spyro figure more appealing but making him entirely chrome… Yeah, that will do it.
3. Flocked Springtime Trigger Happy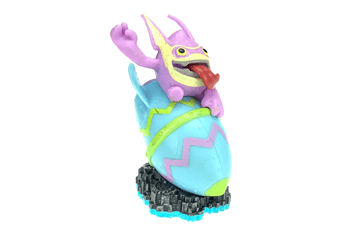 The notorious Trigger Happy first came on to the scene when he saved a village from a group of evil bandits somewhere in the Skylands, and since then, his legend has continued to spread.
Springtime Trigger Happy was a popular edition of this character which posed him straddling a huge rocket into battle.
When the limited-edition flocked version of this exact figure came into being, it immediately began its journey to become one of the rarest Skylanders known.
4. Flocked Stump Smash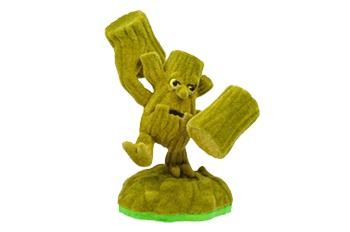 This once peaceful Ent was brutally embittered when he was cut down and significantly reduced in size.
Now he seeks revenge on the wrongs done to him by defeating the evil haunting the Skylands and aiding his fellow Skylanders.
A popular addition to anyone's collection already, but this fully flocked edition is a true collector's piece.
5. Frito-Lay Fire Bone Hot Dog (Green Flame, Purple Flame and Red Flame)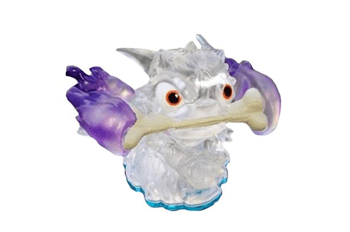 At least once a year, Frito-Lay does some Skylanders competition or giveaway. In the past, these have even included Skylanders such as the Flocked Stump Smash and Quick Draw Rattle Snake.
It just so happens that they have also featured, as prizes or giveaways, the 'Frito-Lay Fire Bone Hot Dog' in three different variants; each is identical except for the flames on the bone, which come in green, purple and red.
Now a sort after collectable they have been known to sell for quite the sum.
6. Gold Fire Kraken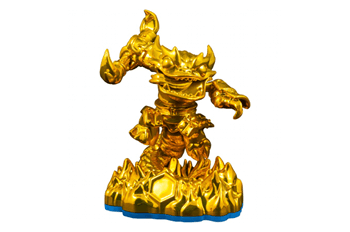 This tribal champion with the natural ability to control flames is a powerful character and, of course, made even more desirable with the full gold makeover.
Having made it onto this list, it is fair to say that this is a somewhat sort after figure fetching a reasonable sum for any hardcore collectors.
7. Gold Prism Break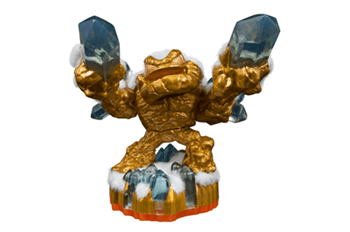 This super rare edition of Prism Break was gifted to the Activision staff team in 2012 and was never released to the public, which means there are very few in existence; they are even tricky to find in the resellers market. Of course, this drives the price sky high!
8. Metallic Purple Eye Brawl, Lightning Rod and Wrecking Ball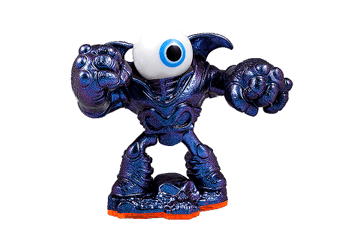 With only 1,500 copies of each of these three figures ever made, that alone tells you all you need to know about how rare these figures are in the current market. These distinctive metallic purple skins are a true collectors dream.
9. Red Camo and Crystal-Clear Whirlwind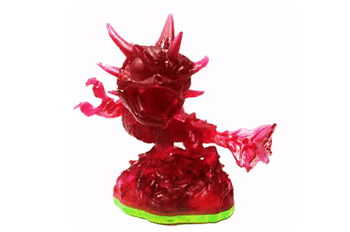 Sold as part of an LG tv promotion, some lucky buyers of the starter packs found these scarce variants of Camo and Whirlwind. Rarely showing themselves in marketplaces around the world, these elusive figures fetch a high price.
10. Ro-Bow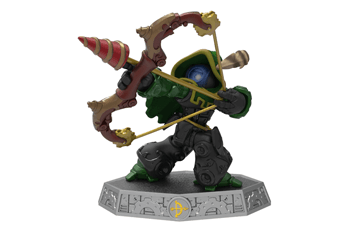 A mechanical construct from an unknown creator, Ro-Bow gained immense skill with a bow and extensive knowledge about Kaos when he uploaded mass amounts of data from a forgotten evil lair that he happened to stumble across. This figure is surprisingly hard to come across, and even if you manage to find this set be prepared to splash out for it as only limited numbers were released.
So, there's our list of 10 of the rarest and extraordinary Skylanders. Maybe you have a box of old figures somewhere; it's always worth checking; who knows, you could strike gold!