Global Recycling day is an important occasion for us here at WeBuyGames as it aligns strongly with our own principles. Sometimes it can be difficult to know exactly what can and can't be recycled. An easier way to look at this is by looking at alternative recycling methods; recycling doesn't always have to be about putting things in the right bins, it can be about finding second homes that actually make you money. One man's trash is another man's treasure, as they say (or woman's).
And for any unwanted items that simply can't find a second home, can be broken down and repurposed avoiding landfill. Luckily, we help with both and we're going to tell you exactly how.
Whether you have a console and stack of video games that you no longer use, or you've left the days of tabletop gaming behind and have a big box of Warhammer tucked away in a cupboard, avoid the idea of just throwing them in the bin and instead, sell them to WeBuyGames and make some extra cash!
Our process is super simple and extraordinarily easy, all you have to do is find your item in our catalogue or scan the barcode with our app and we will make you an instant offer.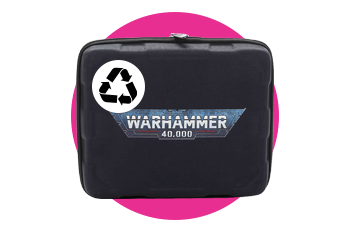 That doesn't mean we don't champion the idea of donating them if that's what you'd rather do, but should you decide to sell them to us, we already have the right customers at our fingertips ready to make use of your unwanted items and instead you can still donate the money you have made to charity, so it's a 4 way win for the environment, yourself, your items and the charity you decide to donate to.
Finally, should the items you have sent us not quite meet our acceptance guidelines, we will either offer to send it right back to you or we will responsibly recycle it on your behalf making sure nothing goes to waste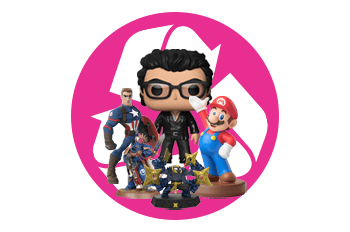 It is also worth mentioning that it's not just games, consoles and Warhammer that we recycle, we will also find a new home for:
Funko Pops
Skylanders
Lego
Amiibo
Disney Infinity
Lego Dimensions